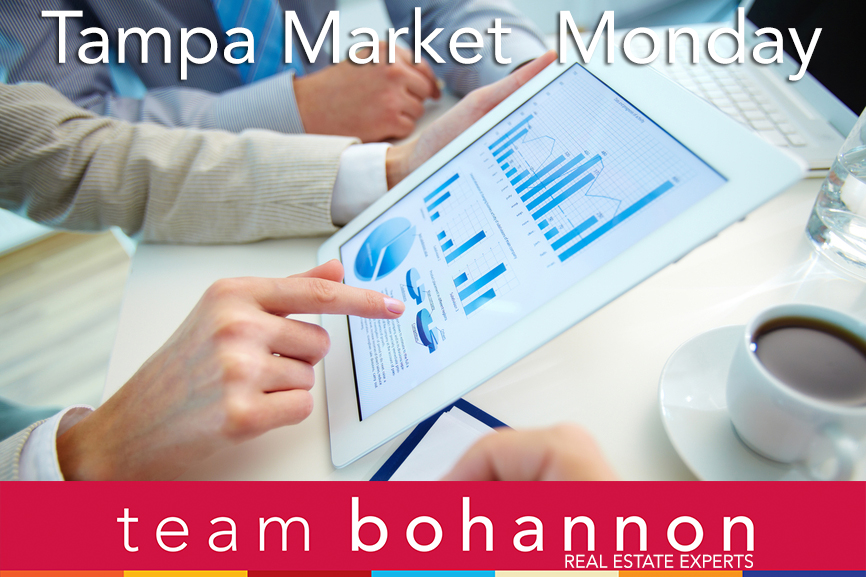 Happy Monday!
Today, let's look at real estate in fast-growing, Wesley Chapel, located in Pasco County. We'll break down the data in the three zip codes that make up Wesley Chapel. This will give you an understanding of how homes are selling in Wesley Chapel as a whole, as well as in each of its zip codes. (If you're unfamiliar with the boundary lines see the image below.)
If you take your cursor (or finger if you're on a mobile or tablet) and place it on the colored bars or lines of the charts below, you can see the exact data for each zip code and how sales, etc. have increased or decreased compared to April of 2015. For example, in April of 2016, 86 homes sold in 33543 (up 24.6% from April 2015), 55 sold in 33544 (down 9.8%), and 40 sold in 33545 (up 48.1%) for a total of 181 homes sold in the whole of Wesley Chapel.
Here's a look at the rest of the stats:
Now I hope you'll take a few minutes to keep reading. There is a lot of great information for buyers and sellers below. Each week, we choose the best blog posts and articles we've run across to give you the expertise you need to be a smarter home buyer or seller. Enjoy.
From the Blog:
In a recent blog, Dave Ramsey, the financial guru, highlighted the advantages of selling your current house and downsizing into a smaller home that better serves your current needs. Ramsey explains three potential financial advantages to downsizing:

A smaller home means less space, but it also means less time, stress and money spent on upkeep.
Let's assume you save $500 a month on your mortgage payment. In 30 years, you could have an additional $1–1.6 million in the bank to get you through your golden years.
Use the proceeds from selling your current home to pay cash for a smaller one. Just imagine what you could do with no mortgage holding you down! If you can't pay cash, aim for a 15-year fixed rate mortgage and put at least 10–20% down on your new home. Apply the $500 you saved from downsizing to your new monthly payment. At 3% interest, you could pay off a $200,000 mortgage in less than 10.5 years, saving almost $16,000 in the process.
Advice for Buyers:
Whether you're the buyer or the seller, being in the housing market means you should know the basics of home appraisal. How does it work, and why is it essential? This infographic shows you the details that define a home's value.
Closing costs are the fees paid to third parties that help facilitate the sale of a home, and they vary widely by location. But as a rule, you can estimate that they typically total 2% to 7% of the home's purchase price. So on a $250,000 home, your closing costs would amount to anywhere from $5,000 to $17,500. Yep that's one heck of a wide range. More on that below.

Both buyers and sellers typically pitch in on closing costs, but buyers shoulder the lion's share of the load (3% to 4% of the home's price) compared with sellers (1% to 3%). And while some closing costs must be paid before the home is officially sold (e.g., the home inspection fee when the service is rendered), most are paid at the end when you close on the home and the keys exchange hands.

Advice for Sellers
"When an agent is not involved, there is greater risk that a critical (and costly) step in the legal process of purchase will be missed," says Glenn S. Phillips, CEO of Lake Homes Realty, a multi-state real estate brokerage. "Does the homeowner understand title insurance, contract details, required federal and state legal disclosures, and the closing process? Can the homeowner provide clear title? Does the homeowner know how to resolve unexpected outstanding liens that may appear prior to closing?"


Home Loans
News Facts

30-year fixed-rate mortgage (FRM) averaged 3.58 percent with an average 0.6 point for the week ending May 19, 2016, up from last week when it averaged 3.57 percent. A year ago at this time, the 30-year FRM averaged 3.84 percent.
15-year FRM this week averaged 2.81 percent with an average 0.5 point, unchanged from last week. A year ago at this time, the 15-year FRM averaged 3.05 percent.
5-year Treasury-indexed hybrid adjustable-rate mortgage (ARM) averaged 2.80 percent this week with an average 0.5 point, up from last week when it averaged 2.78 percent. A year ago, the 5-year ARM averaged 2.88 percent.
Thanks and Please Contact Us. We'd Love to Help You Find the Home of Your Dreams and/or Sell your Home for Top-dollar!
Thanks again for reading #Tampa Market Monday from Annette Bohannon. We would love to hear from you if you need help selling your home or buying a new one! You can reach me, Doug Bohannon or Dale Bohannon at 813-979-4963 or by completing this contact form.
Have a Fantastic week!
–Annette Bohannon, Team Bohannon, Keller Williams, 813-431-2840 www.teambohannon.com
Search for Tampa Homes By Neighborhood