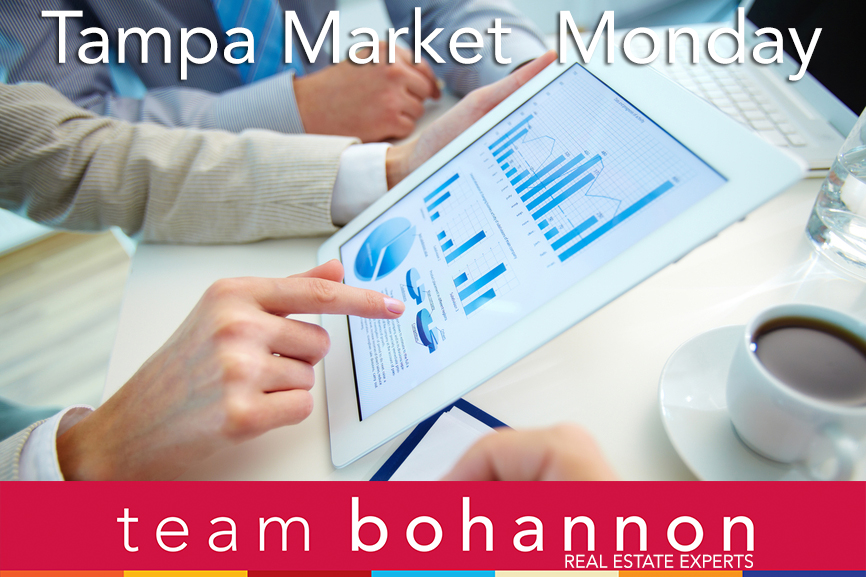 Happy Monday!
Today, let's see how real estate performed in Wesley Chapel for May 2016. Wesley Chapel is near Tampa, Florida and Hillsborough County, but actually in Pasco County. (See the 3 zip codes below)
In May of 2016, 173 homes sold throughout Wesley Chapel: 93 sold in 33543 (down 4.1% from May 2015), 45 sold in 33544 (down 18.2% from May 2015), and 35 sold in 33545 (up 2.9% from May 2015). That's a decrease of 4.4% from April 2016, when 181 Wesley Chapel homes sold. The number of days a home stayed on the market ranged from 22 (33545) to 40 (33544) based on the zip code. The inventory of homes (or months of supply) ranged from 2 months (33545) to 2.5 months (33543, 33544). This shows the time it would take for all current inventory (active listings) to sell if it sold at the current rate without any new homes coming on the market.
Here's a look at the rest of the data: (If you take your cursor and place it on the colored bars or lines of the charts below, you can see the exact numbers for each zip code and how sales, etc. have increased or decreased compared to May of 2016.)
Now I hope you'll take few minutes to keep reading. We've put together some great information for buyers and sellers. Each week, we choose the best blog posts and articles we've run across to give you the expertise you need to be a smarter home buyer or seller. Enjoy.
Tampa Lifestyle:
From the Blog:
The latest results were released shortly after the S&P/Case-Shiller Home Price Index, which reported that home prices had climbed 5.4% nationally since March 2015.

Ken Johnson Ph.D., Real Estate Economist & Professor at Florida Atlantic University, and one of the index's authors states:

"This [growth] appears to be driven by a steady but strengthening job market, rising rents relative to rising ownership costs and recent slower growth in traditional financial portfolios consisting of stocks and bonds."
Advice for Buyers:
According to Irvine, Ca-based RealtyTrac, U.S. homebuyers using available down payment assistance programs can save an average of $17,766 representing 41 percent of a year's wages compared to buyers who do not use down payment assistance.
Advice for Sellers
It's a dream for any home seller. And if you want to sell a home for over asking, it doesn't necessarily boil down to luck, timing, or even location, location, location. As proof, read these true-life tales of how Realtors® helped home sellers wheel and deal their way to profits well above their expectations, and learn how you can (hopefully) do the same.


Home Loans
News Facts

30-year fixed-rate mortgage (FRM) averaged 3.54 percent with an average 0.5 point for the week ending June 16, 2016, down from last week when it averaged 3.60 percent. A year ago at this time, the 30-year FRM averaged 4.00 percent.
15-year FRM this week averaged 2.81 percent with an average 0.5 point, down from last week when it averaged 2.87 percent. A year ago at this time, the 15-year FRM averaged 3.23 percent.
5-year Treasury-indexed hybrid adjustable-rate mortgage (ARM) averaged 2.74 percent this week with an average 0.5 point, down from last week when it averaged 2.82 percent. A year ago, the 5-year ARM averaged 3.00.
Thanks for reading Tampa Market Monday. We'd Love to Help You Find the Home of Your Dreams and/or Sell your Home for Top-dollar!
You can reach me, Doug Bohannon or Dale Bohannon at 813-979-4963 or by completing this contact form.
Have a Fantastic week!
–Annette Bohannon, Team Bohannon, Keller Williams, 813-431-2840 www.teambohannon.com
Search for Tampa Homes By Neighborhood