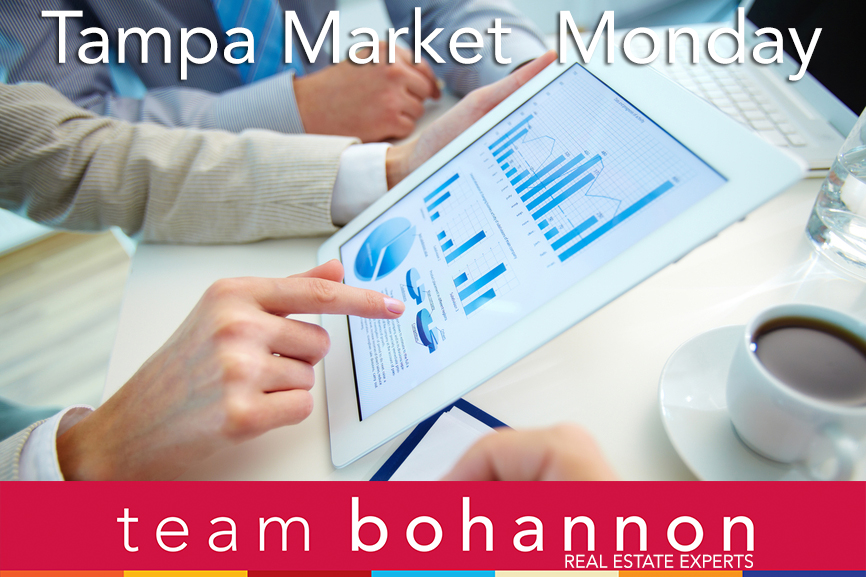 Happy Memorial Day!
Before we jump into the home sales stats, I'd like to say thank you to all of our veterans and current enlisted military. We, at Team Bohannon, are so grateful for your service to our country. I hope all of our readers will take a few moments to reflect on the sacrifice all these men and women have made for our benefit.
Now, let's look at real estate in New Tampa. For those new to the Tampa area, New Tampa includes a 24-square-mile (62 km2) area inside the City of Tampa and a larger area in unincorporated Hillsborough County. The part of New Tampa within Tampa's city limits is one of the more sizable city neighborhoods. New Tampa expanded quickly after the city annexed it in 1988. It is home to many master planned residential communities (new and in development), as well as new and developing retail centers. (If you're unfamiliar with the boundary lines of New Tampa see the image below.)
Now let's take a look at home sales for New Tampa in April of 2016: (Place your cursor or finger on the monthly data points to see the actual numbers or percentage of increase or decrease from the same month in 2015.)
Now the message has stayed fairly consistent: Sales and Prices are up, while inventory is down. As we enter the hottest season of home buying and selling, it is extremely important that you know what's going in in the real estate market. As you'll see below, there are some key trends to pay attention to, particularly if you are planning to buy or sell in the near-future.
Keep in mind, the following articles and infographics will give you an idea of the general trends shaping the housing market across the U.S. and in Tampa, but we'd be happy to provide you a more focused view of your local community or neighborhood. Just call us (813) 431-2840 or complete our contact form. Enjoy.
Tampa:
From the Blog:

Advice for Buyers:
For most first-time buyers, it's better to accept that for dreams to come true, you have to do the groundwork. Yes, you will be far more independent than you would as a renter, but you will still have some very real responsibilities to make homeownership work. Here are the top three responsibilities you'll have as a homeowner.
Entrepreneurs Joey Gollish and Gleb Nazarkin jumped at the opportunity to bring the home buying experience into the twenty first century. Their newly launched app, Foundation, allows buyers and potential buyers to visualize their home while selecting options and upgrades that update real time. It's a win-win for everyone, as developers are able to sell more products, track analytics and manage design centre appointments.

Advice for Sellers
The spring home-buying season has definitely sprung. Sales of new homes soared 16.6% in April, blowing away economists' expectations for a rise of 1.8%, the Commerce Department announced Tuesday. It's a huge turnaround from March, when sales dipped for the third straight month. 


Home Loans
News Facts

30-year fixed-rate mortgage (FRM) averaged 3.64 percent with an average 0.5 point for the week ending May 26, 2016, up from last week when it averaged 3.58 percent. A year ago at this time, the 30-year FRM averaged 3.87 percent.
15-year FRM this week averaged 2.89 percent with an average 0.5 point, up from last week when it averaged 2.81 percent. A year ago at this time, the 15-year FRM averaged 3.11 percent.
5-year Treasury-indexed hybrid adjustable-rate mortgage (ARM) averaged 2.87 percent this week with an average 0.5 point, up from last week when it averaged 2.80 percent. A year ago, the 5-year ARM averaged 2.90 percent.
Thanks and Please Contact Us. We'd Love to Help You Find the Home of Your Dreams and/or Sell your Home for Top-dollar!
Thanks again for reading #Tampa Market Monday from Annette Bohannon. We would love to hear from you if you need help selling your home or buying a new one! You can reach me, Doug Bohannon or Dale Bohannon at 813-979-4963 or by completing this contact form.
Have a Fantastic week!
–Annette Bohannon, Team Bohannon, Keller Williams, 813-431-2840 www.teambohannon.com
Search for Tampa Homes By Neighborhood