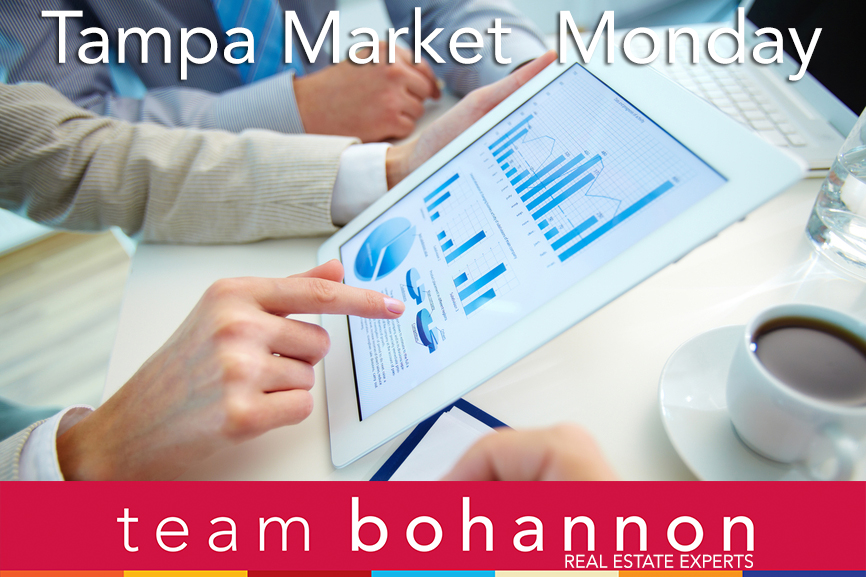 Happy Monday!
In the past few weeks, we've looked at Greater Tampa area homes sales as a whole, as well as a few key areas like Wesley Chapel and New Tampa. Today, let's review home sales numbers for Tampa's main county, Hillsborough County. If you're not sure where the county lines are, simply review the map below. Everything inside the red lines is Hillsborough.
Hillsborough County, FL Recap:
Hillsborough County home sale rose 4.8% in April of 2016 compared to April 2015. Median home sold prices increased 10.3% and price per square foot went up about the same, 10%. Housing inventory decreased 19% in April 2016 compared to April 2015. On average, homes are staying on the market slightly more than one month (33 days). That's a 17.5% drop since last April. (See the charts below for all the details.) The bottom line is it's a great time to sell as we enter the prime home buying season with more buyers than homes on the market.
(Place your cursor or finger on the monthly data points to see the actual numbers or percentage of increase or decrease from the same month in 2015.)
Keep in mind, the following articles and infographics will give you an idea of the general trends shaping the housing market across the U.S. and in Tampa, but we'd be happy to provide you a more focused view of your local community or neighborhood. Just call us (813) 431-2840 or complete our contact form. Enjoy.
Tampa:
From the Blog:

Advice for Buyers:
Maintaining a strong credit score is one of the most important things potential buyers can do if they want to qualify for a mortgage, since credit scores are used by lenders to measure financial health. A recent study showed that 34 percent of potential buyers believe their current score will hurt their future ability to purchase a home.

Advice for Sellers

Use experienced, efficient real estate agents. Not your friends, but agents who will be proactive in the process.
Be aware of the market. Typically when it is easier to sell, it is hard to buy. And vice versa. Know which market you're in, then work on the hardest part first.
Prepare as much as possible in advance. Your time will be limited, so have most of your possessions ready to move. If your current home needs repairs, get them done so this doesn't hold up the sale.
Don't get stuck on little things. Keep the big picture in mind — you want a sale and a purchase at or near the same time. This means that some things you might fixate on if only buying, or only selling, will need to take a back seat.

Home Loans
News Facts

30-year fixed-rate mortgage (FRM) averaged 3.66 percent with an average 0.5 point for the week ending June 2, 2016, up from last week when it averaged 3.64 percent. A year ago at this time, the 30-year FRM averaged 3.87 percent.

15-year FRM this week averaged 2.92 percent with an average 0.5 point, up from last week when it averaged 2.89 percent. A year ago at this time, the 15-year FRM averaged 3.08 percent.
Thanks for reading #Tampa Market Monday from Annette Bohannon. Please Contact Us. We'd Love to Help You Find the Home of Your Dreams and/or Sell your Home for Top-dollar! You can reach me, Doug Bohannon or Dale Bohannon at 813-979-4963 or by completing this

contact form

.
Have a Fantastic week!
–Annette Bohannon, Team Bohannon, Keller Williams, 813-431-2840 www.teambohannon.com
Search for Tampa Homes By Neighborhood